Why Do You Need Clean Air?
We spend a large portion of our time indoors. In fact, the average person spends about 90% of their time inside. During the course of the day you will breathe in approximately 18,000 liters of air. Considering that indoor air is more polluted than outdoor air in most situations, you are breathing in a lot of toxic chemicals and allergens throughout the day. This can take a toll on your body and ultimately your health.
What Toxins Are Ruining Your Air Quality?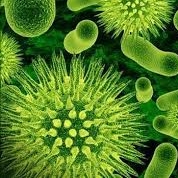 Mold & Bacteria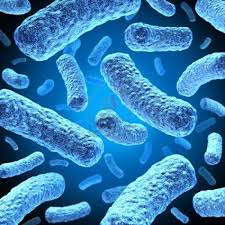 Chemical Pollutants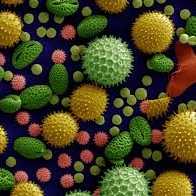 Plant Pollen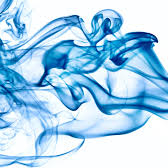 Odours & Pet Dander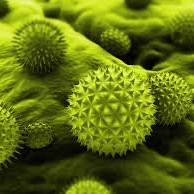 Allergens
How Do These Toxins Affect Your Body?
When your airways are constantly assaulted by poor air quality, especially in an enclosed space like your home, many chronic health conditions can occur. For example, daily exposure to "invisible" indoor toxins can play a major part in development of health problems like allergies, asthma, chronic fatigue, cardiovascular health, sleep apnea, respiratory problems, liver disease, kidney problems, autoimmune conditions, headaches,  gastrointestinal problems, and even cancer.
Pure Air's 5 Stage Air Purification System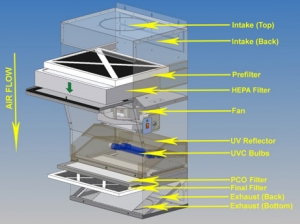 Stage 1: Carbon Pre-Filter
protects the HEPA filter while removing odors, lint, hair and larger particles.

Stage 2: 99.97% HEPA Media Filter
removes particles 0.3 micron (1/84,000 of an inch) and larger on the first pass of air, such as atmospheric and household dust, coal dust, insecticide dust, mites, pollen, mold spores, fungi, bacteria, viruses, pet dander, cooking smoke and grease, tobacco smoke particles and more. The HEPA filter becomes more efficient as it becomes dirtier with time.

Stage 3: are enclosed in a reflector which intensifies the UVC rays.

Stage 4: Photo Catalytic Oxidation (PCO) Filter
has a very high surface exchange capability and allows UVC light into the mass of the material — means there is absorption throughout the whole CinQuartz filter instead of just on the surface. The combination of the UVC light and the CinQuartz® decomposes organic materials into basic molecules such as H2O and CO2.

Stage 5: Carbon/Potassium Permanganate Final Filter
removes any trace Volatile Organic Compounds (VOC's) and light gases.
With our variable speed motor and 5 stage purification system, you can be sure that any airborne toxins have been efficiently eliminated from your environment for a happier and healthier home experience.
Why Choose Pure Air Experts?
Indoor Air Assessment

5 Stage Filtration System

European Durable Motor
Made in Canada

Home Delivery in Canada

Shipping in Canada
Wholesale Pricing

5 Year Full Warranty

Wholesale Maintenance Program
Medical Grade – CSA Approved

Whisper Quiet Technology

Zero VOC Paint
CUSTOMER REVIEWS
On Monday May 9th 2011, we booked an appointment with "Pure Air Experts" to have our furnace and ducts cleaned. To express their services they provide, a hepa filter system was also brought in and placed in our living room and turned on while the heating system was being cleaned.

A little history on myself, I have had C.O.P.D. for some 16 years and require CO2 (ambulatory bases) my normal oxygen saturation is 85 to 88 at best via oximeter which I have. But as this unit started to reduce air born pollutants my readings began to INCREASE to a point of 93/94 on my oximeter. This is an unobtainable reading for me normally! I found that I felt refreshed as well as comfortable, as a further test I walked back and forth from rear patio door to the front door and monitored my oxygen saturation normally when walking the reading will drop by some 3 to 5 points on the meter but in this case it never did this? (This is a standard test) by pulmonary doctors over a measured distance or a set time period to see the amount of decline. I have done this many times over the years and know real quick when I start to get short of O2 and labour from walking even a short distance.

This unit appears to have cleaned the room air even with the front door and patio doors open, so much so that I could sure tell the value of the room air I was breathing even with the O2 hose in use as required on a full time bases most days.

In summary, I have never had a reading as high as this ever that I can recall, it does appear that this unit is totally responsible for these readings as nothing else was changed by myself. This appears to be a system that could be a huge advantage for persons with C.O.P.D. and related conditions.

I. L. Warner
Spruce Grove, Ab.
Many thanks to Trevor for the professional way he provided information on the air quality in my suite. Since the air purifer was installed, I only use my (asthma) puffer while going walking. My breathing is much improved. As evidence to the air quality in my suite, I used to clean the dust/lint from my glasses three or four times a day and now only clean them once a day.
Thank you Trevor for all you have done for me.

Joan Sabadash
There is increasing evidence in scientific literature about the need for good indoor air quality. I recently had the pleasure of having Jeff McArthur from Pure Air Experts assess the air quality in my home and office. After finding some concerns about the air quality in my home, he performed some maintenance work on the ducting and installed a filtering unit to clean and purify the air. The difference in the air quality is noticeable and remarkable. I highly recommend that people secure good air quality in their homes and work places.

I have appreciated the work that Pure Air Experts has done in my home.

Stephen J. Genuis

DR. STEPHEN J. GENUIS – MD, FRCSC, DABOG, DABEM, FAAEM
Clinical associate professor – University of Alberta
Featured Products
The pricing below includes installation, warranty and a 5 year kit!
Serving:
Toronto,
Edmonton,
Calgary,
and Vancouver!
Toronto Phone: 647-643-7773
Edmonton Phone: 780-455-7873
Calgary Phone: 403-390-7960
Kelowna (servicing OK Valley): 250-769-7789
Vancouver (servicing Lower Mainland, Abbotsford & Chilliwack): 250-769-7789
Toll-Free: 888-433-3033
We're on Talk Radio AM 640 every Saturday at 11 AM!