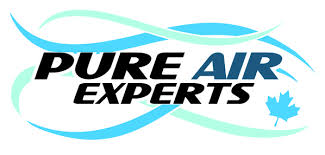 Our philosophy is simple: we believe that health is one of the most important investments you can make, and that every home and office deserves to have the purest air quality possible.
Pure Air Experts owner Jeff McArthur personally understands this. After years in the industry, Jeff was faced with health issues that made him passionate about ensuring that others are able to breathe clean, pure air. He committed to conducting in-depth research and testing, and as a result developed the best air purification method possible.
We believe that knowledge is an essential part of offering effective solutions. Pure Air Experts is staffed with environmental experts who have been in the business for over 20 years. In addition, we have relationships with many doctors of environmental medicine, so we have the most current information about the relationship between clean air and long, healthy living.
Testing is an important part of what we do. We show you what you and your family are breathing in your home and workplace. We then offer you effective solutions to purify the air.
We are the first company in Canada to offer everything in one package: air quality testing, the world's best air purifiers, and state-of-the-art pure air duct cleaning with professional installers. All with the best customer service in the industry.
Take a look at the services and products we offer. Contact us today to start breathing healthier air.